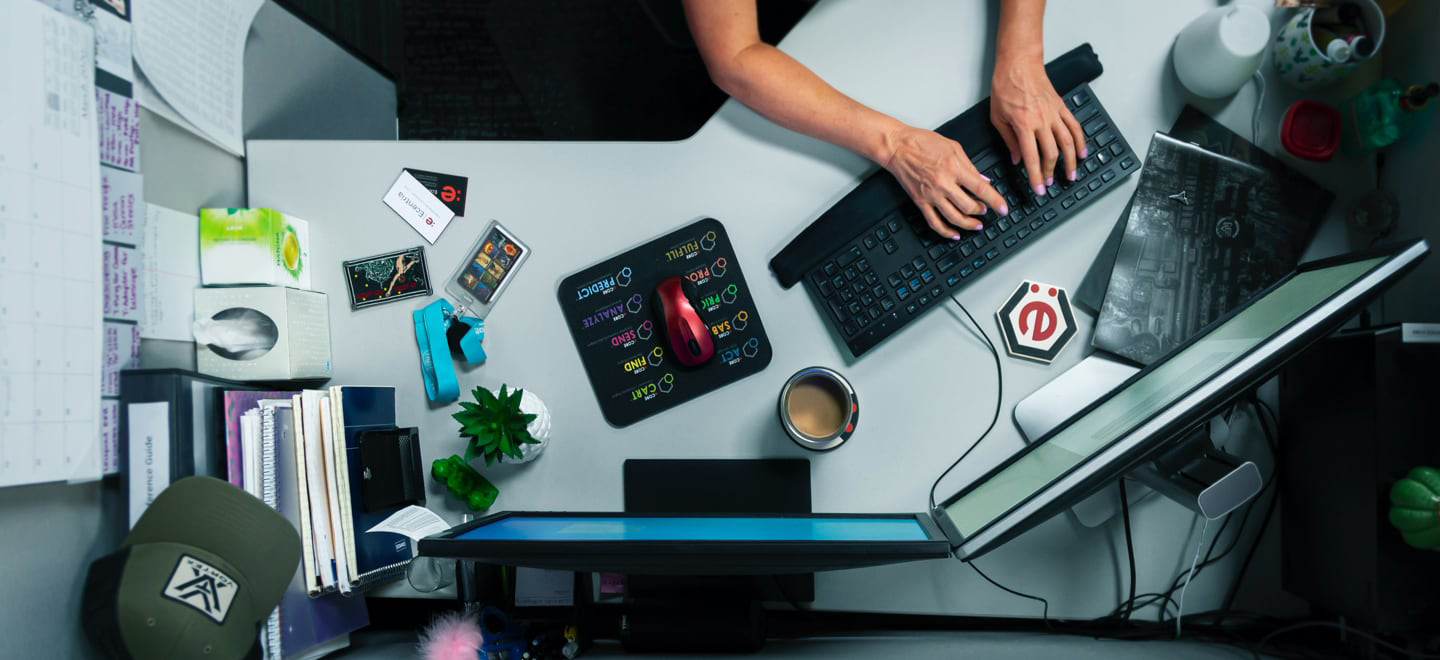 No Solution Could Meet Our Standards.
So We Built Our Own.
Our proprietary eBusiness Platform is the cornerstone of our company, and our greatest competitive advantage. It's what lets us host countless websites, product categories, brands and SKUs — and cements Ecentria as the leading destination for all things gear.
So we invest heavily in it. Build redundant critical components into it so it never goes down. Dedicate a team of over 100 engineers to expanding its capabilities. And obsessively analyze its performance. Every. Single. Day.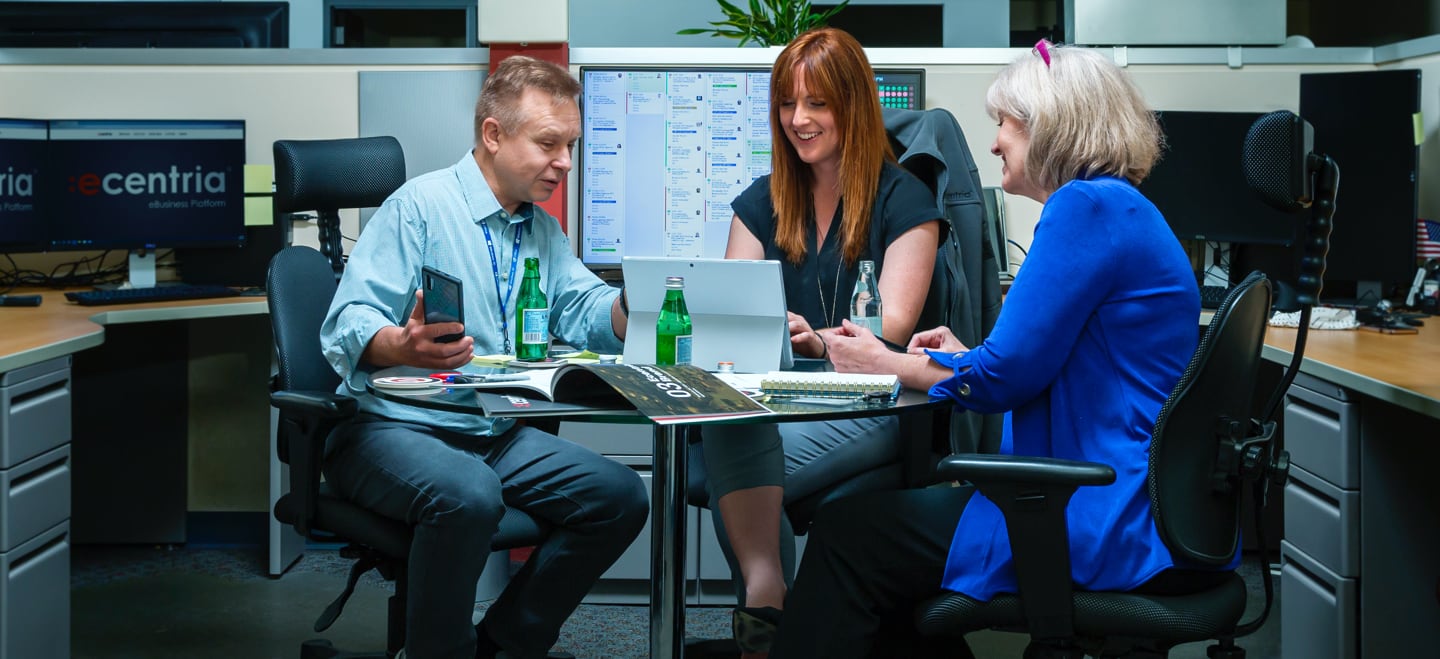 More Than the Sum of Its Parts.
Technology is not the only thing that makes our eBusiness Platform best in class. Our Platform seamlessly integrates marketing, merchandising, supply chain and operations functions — and the infrastructure, processes and people that power them. These deep integrations lead to unparalleled business results.
Take a Peek Under the Hood.
At the center of our Platform is our proprietary CORE technology. Through it, we can host a virtually infinite number of brands, categories and products. We've developed modules for everything from dynamic pricing to fulfillment and customer retention. And it all runs like clockwork.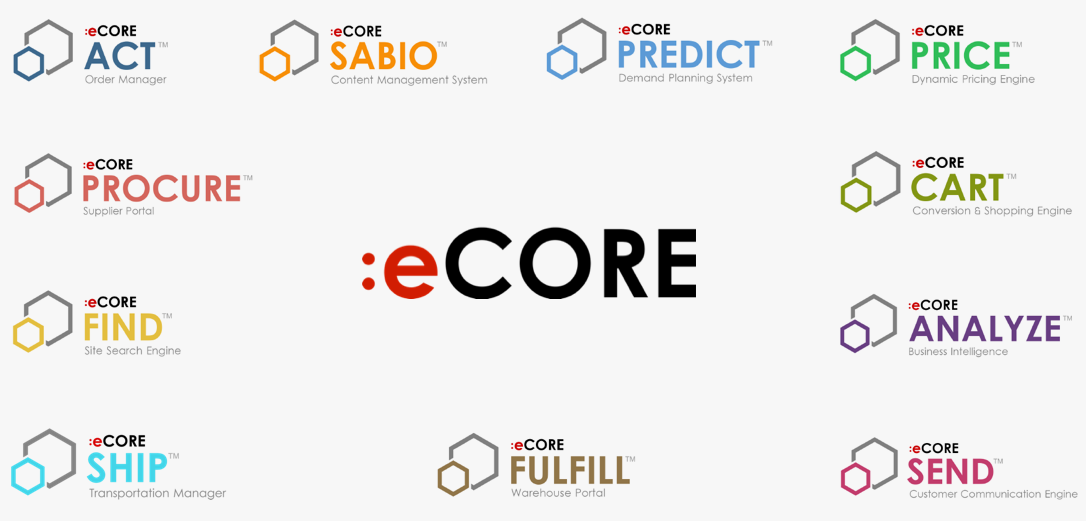 Ecentria DC:
Where Demand Meets Supply.
Our unstoppable eBusiness Platform needs a distribution center that can keep up with its demands. That's why we installed picking robots and intricate conveyor systems in our 300,000-square-foot Aurora, Illinois, facility. We've relentlessly optimized every aspect of the fulfillment process, from receiving to put-away to shipping. Business just seems to run smoother this way.
We Do Cutting-Edge,
Not Cookie Cutter.
You don't move forward by resting on your laurels. Instead of keeping teams siloed, Ecentria Labs creates a cross-disciplinary environment in which technology experts can share big ideas and breakthrough solutions. It's how we get ahead — and stay ahead.